Kalongkong Visitors From Around The World
The snippet below will show you my visitors from around the globe, isn't it cool. Blogging is more fun if you know where your readers are coming from. Thanks to FlagCounter for a free of charge counter service.
It's really FREE get yours and start to show amazing information and charts! You can also customize it on the way you want it, available in three types, see examples below:
Mini Counter View
Flag Map View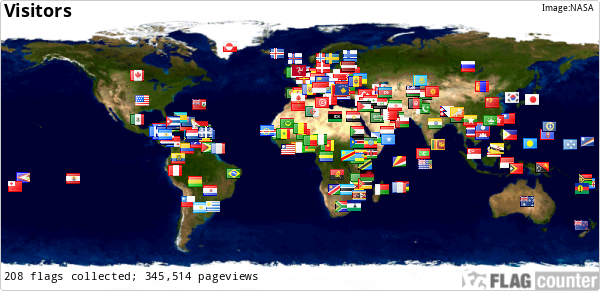 Top Countries View
Thanks to FlagCounter for this cool service. I'm so loving it!