Finally, after 170 Posts, 2 Pages, 25 Categories, 1,144, Tags, 368 Approved Comments and 1407 Spam comments protected by Akismet, with 38,474 silent visitors, placed 85 on Top Blogs, Collected 125 flags with 11,928 page views using Flag Counter and still counting, my blog is now 12 months old and reach its First Blog Anniversary. Thanks EVERYONE!
My goal before is just to try to start a blog and then let it be either I continue or de-activate it but on the spam of 12 months I've been in touch with my readers and I wish to continue writing blogs, sharing important information and follow other blogs.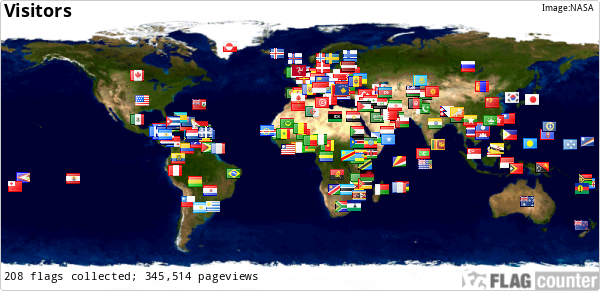 Its been a year that I've learned and expressing my opinions that at first I was very afraid of. So be it, as I celebrate first year anniversary my plan is to have its own domain (kalongkong.com or kalongkong.info) but I needed the money for my family first and this could wait. 🙂
Thanks to all who made followed, read and like this blog, without you I don't have inspiration to keep on blogging. You know who you are.
Continue to read and don't hesitate to leave a comment, you love, comments, feedback is much appreciated. I do love it if you leave one.